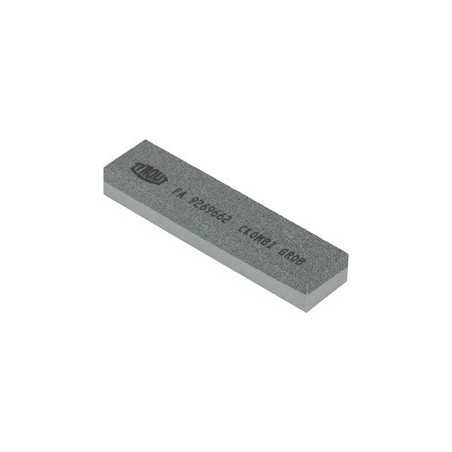  
Tyrolit hone stone 40x20x125 90K
A double sided hone with 2 different grids 120 and 400 for deburring. Material Silicon carbide.
Tyrolit hone stone
Double sided hone stone for deburring. Has two different grids 120 and 400. This hone stone is ideal for removing debris from skate. Material silicon carbide.
In skate sharpening, a burr always forms on the edges of the blade. The burr should be removed from the skate after sharpening it. Deburring is done by moving the deburring stone along the side of the blade. Deburring stone triturated gently along the side of the blade towards the tip of the heel, 2-3 times on each side of the blade. Be careful not to tilt the deburring stone to avoid damaging the sharpener.
Tyrolit deburring stone dimensions:  40x20x125 90K

Tyrolit are prestigious, and high quality. TYROLIT is one of the world's largest manufacturers of grinding, cutting, drilling and finishing tools. Main office located in Schwaz, Austria. Today, the company has more than 4,500 employees in 29 different production sites in 11 countries on five continents.